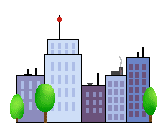 Jazz Venues in London
and Region
LJS Concert Locations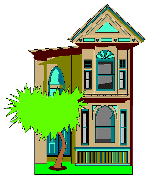 Our regular monthly concerts are held at the Mocha Shrine through the kind cooperation of the Shriners of London, Canada. It is located at 468 Colborne Street and there is lots of free parking. Concerts are held on Sunday afternoons from 2 p.m. to 5 p.m. and the specific date and time is announced in our newsletter, on this Website, through our Radio Programs and quite often via an article in the London Free Press. The London Jazz Society may also help to promote selected jazz events at other locations such as the Central Library. Check our coming events page for information about future events.
London Central Library
The Wolf Performance Hall is located in the new Central Library at 251 Dundas Street in downtown London. Jazz concerts can be enjoyed there from time to time and the London Jazz Society often helps promote these events. Check our coming events page for more information.
Centennial Hall
This concert venue in located on Wellington Street just north of Dufferin Avenue in downtown London. It features concerts on a regular basis and occasionally presents jazz related artists. Check the London Free Press and other local media outlets for news of upcoming concerts at Centennial Hall.
John Labatt Centre
This is the largest concert venue in London, Ontario and it can seat up to 10,000 people. Major internationl artists are regularly presented here some of whom are jazz or jazz related. Recently the John Labatt Centre hosted Diana Krall, BB King, Rod Stewart and many others. Information about upcoming events can be found in the London Free Press or other local and regional media outlets.
University of Western Ontario
The University of Western Ontario has several music venues that occasionally feature jazz. This includes Alumni Hall, The Grad Club at Middlesex College, von Kuster Hall, Talbot Theatre and others. The Grad club usually presents a jazz group on Friday's nights but it would be a good idea to check various university sources for more information.
Nightclubs Featuring Jazz
Maggie's Supper and Jazz Club
Maggie's at 478 Richmond Street across from the Grand Theatre in London, Ontario presents live jazz on Thursday's from 7:30 to 10:30 p.m. and on Friday's and Saturday's from 8:30 to 11:30 p.m. Many of these events feature wonderful vocals by London's best jazz singers. Reservations recommended, phone 434-5545
London Music Club
The London Music Club is located at 470 Colborne Street and they feature a mix of jazz and blues artists as well as acoustical performers. Look for a house with the club's sign out front, and you can find a link to their website on our links page.
Other local clubs that may
feature jazz on occasion
Note: This is brief partial list. Check Scene Magazine, the London Free Press or other local papers for updated information.
The Ceeps at Barney's 671 Richmond St., London, Ontario.
The Brunswick Hotel 331 Talbot St., London, Ontario.
The Embassy Hotel 732 Dundas St., London Ontario.