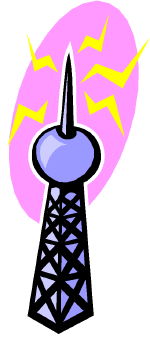 London Jazz Society
Radio Programs
The London Jazz Society invites you to listen in to our popular "Jazz Junction Radio Show" that is broadcast from THE X 106.9 FM at Fanshawe College. It features an excellent mix of jazz music recordings and interesting dialogue from a variety of hosts.
Sunday's on THE X

The "Jazz Junction Radio Show" can be heard on Sunday's from 9 a.m. to 1 p.m. on THE X 106.9 FM broadcasting from Fanshawe College in London. You can also listen in to The X on the Internet and the show is hosted by a variety of Jazz Society Members who are listed alphabetically below along with a brief biography.
Note: The Jazz Junction Show is not broadcast on holiday weekends.
Jazz Society Radio Hosts
Listed Alphabetically
Gillian Barr
Gillian Barr is a keen jazz fan who has an in depth knowledge of good jazz and she has an impressive collection of music that she enjoys sharing with other jazz fans via the Jazz Junction Radio Show. She plays a nice mix of soulful jazz vocalists and great instrumentalists. She loves romantic jazz and plays some of the most touching music you have ever heard, performed by both well known and not so well known artists. Gillian also plays some impressive main stream jazz instrumentals that you will find both inspiring and uplifting.
Ian Davies
Ian Davies started his radio career in 1971 when Radio Western was born. He was one of the founding members of the station. Shortly thereafter, Ian began his professional radio career at CFPL-FM where he was Music Director, Special Programs Producer/Writer, and an announcer. One of the highlights at that time was producing a seven hour documentary on Cleo Laine (which included an extensive interview with Cleo). In 1981 Ian moved to Windsor where he continued his radio career at CJOM-FM (now known as 89X). Ian's professional radio career ended in 1991 when he took a new career path in non-profit Arts Management in Hamilton. In 1993 Ian returned to London as Director of Development for Orchestra London. In the summer of 1999 Ian left Orchestra London to start his own business - IDEA - a concert promotion and booking agency. In addition to being a volunteer announcer for the London Jazz Society, Ian was also the alternate host for "A Sign of the Times" (a folk radio show that aired on 6X for many years). Ian's volunteer musical activity includes singing in two choirs, and work on three music festivals, plus promoting and booking the Acoustic Muse Concert Series, and also the Cuckoo's Nest Folk Club concert series.
Sandy MacKay
Sandy MacKay is one of the busiest jazz drummers in the London area and he is coordinator of the Jazz for the People series presented at the Wolf Performance Hall in the London Central Library. Sandy can be seen playing for a variety of local groups and he has performed at several gigs for the London Jazz Society. He is the father of noted up-and-coming drummer Ian MacKay who is gaining a great reputation as a talented jazz musician. Sandy is one of the hosts of the "Jazz Junction Show" and often plays tracks featuring remarkable drumming.
Tribute to Past Radio Hosts
With great sadness we announce the recent loss of four of our previous radio hosts. The London Jazz Society extends our deepest sympathies to the families and friends of Barney Booth, Lois Higgins, Bill Fenlon, Jack Young, and Al Burton. We will miss them greatly and we are grateful for their contributions to the London Jazz Society. Thanks also to Ron Clalk, Elizabeth Mokan, and Doug Proudfoot who have hosted Jazz Junction in the past.
Local Radio Stations Featuring Jazz
Note: Some of these programs change occasionally.
Sunday to Thursday on 94.9 Radio Western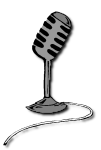 On Sunday evenings between 8 and 10 P.M. you can enjoy "Jazz for a Sunday Night" hosted by Barrie Woodie on 94.9 CHRW FM Radio Western.
On Monday afternoons between 12 noon and 2:00 P.M. you can enjoy the "Vitamin G" show hosted by Gina Farrugia on 94.9 CHRW FM Radio Western.
On Thursday mornings between 2 and 6:00 A.M. you can enjoy "Pleasure Tantrum" hosted by Randy J. Fisher on 94.9 CHRW FM Radio.
Regional Stations Featuring Jazz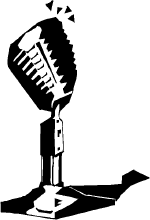 CBC Saturday Night Jazz, hosted by Laila Biali, can be heard on 100.5 FM from 8:00 P.M. to 12 midnight.
Faith FM, 99.9 presents the "The Beautiful Ones" hosted by Sandy MacKay on Tuesdays from 9 to 10:00 P.M. and on Thursdays from 10 to 11:00 P.M.
Jazz FM (91.0) can be heard on cable in London at 90.3 FM. This is a 24 hour jazz station based in Toronto that plays an excellent assortment of main stream jazz and is highly recommended.
WQLN Erie can be heard on cable in London at 96.3 FM and they play jazz on the weekends. This station is based in Erie Pennsylvania, U.S.A.
WDET Detroit can be heard on cable in London at 98.5 FM and they play jazz mainly during the evenings and on weekends. This station is based in Detroit Michigan, U.S.A.
Special Tribute to Past President Al Burton
We received the sad news of the passing of celebrated Past President Al Burton in late August, 2017. Al was the single most influential member of the Society since it's founding by Doris Jackson in 1983. Al was a founding member, and became the LJS President two years later, in 1985, and he held that position until just a few years ago. One of Mr. Burton's greatest legacies was the creation of the Doris Jackson Fund in 1994. That fund provides annual grants to students of the Faculty of Music at Western University, and the principle has grown to an amazing $230,000.00, and is still rising. Al Burton was also a longtime host of the Jazz Junction Radio Show, and he presented many excellent groups, live on stage, such as Peter Appleyard, Club Django, and Jon Seiger. His main focus though, was promoting local jazz combos and that legacy continues to this day. We extend our deepest sympathies to his family and friends.