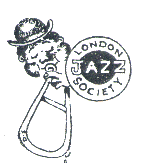 London Jazz Society
Recent Events
Our Februay, 2006 gig at the
Mocha Shrine Centre featured
the amazing Jitterbugs and
vocalist Jennifer Thorpe
The Jitterbugs and Jennifer Thorpe
a very talented group from London
On Sunday February 12th, 2006 at 2 P.M. the London Jazz Society presented the Jitterbugs, a very popular group that have performed extensively in Southwestern Ontario. They have played gigs in 1940's style swing dance halls, jazz clubs, private parties, jazz festivals, and corporate events.
They are an exciting group based right here in London, Ontario. Their repertoire covers a wide spectrum of swing/jazz ranging from Nat King Cole, Louis Prima, Frank Sinatra, Duke Ellington, and many others.
The Jitterbugs have performed as part of the 'Jazz in the Village' jazz festival in Sarnia on more than one occasion, and have also been part of the line-up at the Birtch Farms Wine Blues and Jazz Festival in Woodstock, Ontario.
They have graced the stages of many lounges in London that feature jazz performances. This visit with the London Jazz Society featured leader Larry Smith on guitar and vocals, pianist Dean Harrison, drummer Ted Peacock, bassist Peter Hysen, and Doug Keenan on trumpet.
Vocalist Jennifer Thorpe, an incredibly talented singer, also performed which made this event just amazing. The Jitterbugs provided the look, and sound, of the swing scene at it's best. The London Jazz Society thanks all our members and friends who attended this live event.
Below you will find three photos of the Jitterbugs concert taken by Mike Poliszuk.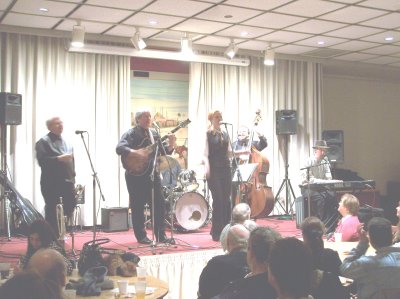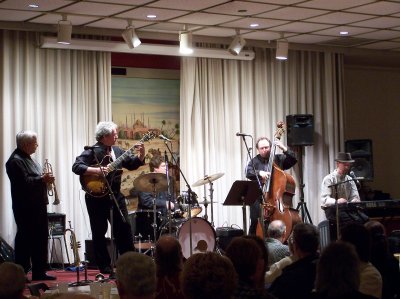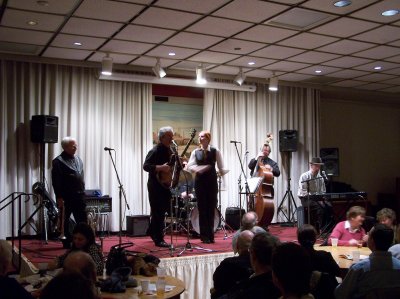 Images courtesy Mike Poliszuk. All rights reserved.