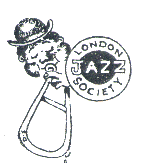 The Doris Jackson Fund
Providing Grants for Western
University Music Students
History of the London Jazz Society
By Al Burton

Established during the first few months of 1983 following a meeting involving a small group of jazz aficionados organized by a Ms. Doris Jackson, the London Jazz Society recently celebrated its 22nd birthday on June 6th, 2005.
Doris was the club's first President. After two years Doris announced she would not seek re-election hoping to become the Activities and Entertainment Director. Doris favored this position and held it until her death on March 10th 1994.
A memorial scholarship award fund was established in 1995 with the Faculty of Music at the University of Western Ontario in Doris'

memory. Much to everyones surprise, the principal in funds, which has now been divided into two funds, has grown to about $240,000.00, and continues to rise. Most of this money came from private donations, numerous special fund raising events and other functions, and not from the club's operating budget. More recently, matching grants from the Ontario Government have added to one of the funds. The funds are administered by the University. Awards to members of the UWO Jazz Ensemble are decided by Faculty and staff with the Faculty of Music.

The London Jazz Society established two awards in the form of plaques that are presented each year during the Kiwanis Music Festival to small group traditional and contemporary jazz ensembles. A one time bursary was presented to a young London musician who was attending the Berkley School of Music in Boston. The society also sponsored music lessons for a young musician during summer vacation periods when lessons at his high school were not available.
A seven member board of directors, which is elected annually, has guided the club through numerous monthly gigs, participation in London's Royal Canadian Big Band Music Festival for four seasons, five venue changes, and two, or more,

charter bus trips to out-of-town festivals and other jazz events each year. Numerous one-day trips have taken club members and friends to Toronto, Kitchener, Hamilton, Barrie, Sarnia, Grand Bend and Detroit. Trips to Kingston and Buffalo were weekend trips. Among the Canadian jazz legends that have performed for the society are Peter Appleyard, Ed Bickert, Oliver Jones, Pat LaBarbera, Phil Nimmons, Sam Noto, Dave Young... the list goes on and on.

In December, 1983 the club was invited to be part of jazz programming at CIXX-FM (106.9FM) Radio Fanshawe (College) London Ontario. The first show hosted by the London Jazz Society was in January 1984 on the first day following the 1983/1984 Christmas break. 'The Jazz junction Jazz Show' is on air Sunday mornings from 9:00 A.M.-1:00 P.M. (www.1069fm.ca)
After operating for several months, the society decided to design a personalized letterhead. The club logo was the product of London Jazz Society member/photographer/artist, Derek Spencer. Canadian jazz legends Perer Appleyard, Phil Nimmons and Oscar Peterson were approached and agreed to allow their names to grace the letterhead. London lawyers Doug Proudfoot and Martin Stambler likewise agreed to their names being on the letterhead and also to act as legal advisers for the society.
Request for Donations
The London Jazz Society would appreciate donations to the Doris Jackson Fund so that we can continue to provide annual grants to students in the Faculty of Music at Western University. If the fund continues to grow then higher monetary grants may be possible and the future of jazz music will be brighter.
Please send your donations to:
London Jazz Society
P.O. Box 25141
London, ON N6C 6A9
For a charitable receipt make cheque out to Western University, Faculty of Music.
Photo of Doris Jackson.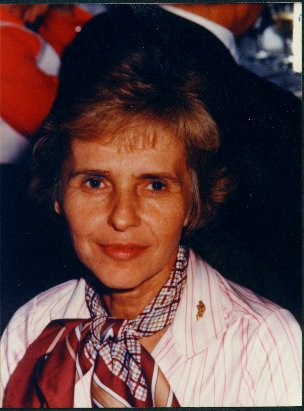 Founder of the London Jazz Society