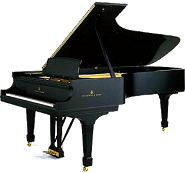 London Jazz Society
Welcome To...
The Realm of Great Music
Jazz! Jazz! Jazz!

One of the most influential musical styles of the twentieth century, jazz has gained notoriety among music fans all over the world. Recently, jazz has come to forefront with entertainers like Diana Krall and Rod Stewart recording timeless standards that take on a whole new flavor with their unique styles and voices. Jazz is the "cool" music that can be intricately sophisticated, wonderfully romantic or just plain fun to listen to.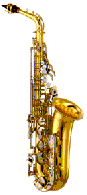 Jazz covers several musical styles that include Mainstream Jazz, Blues, Latin, Be Bop, Dixieland, Big Band and recent styles such as Jazz-Rock or Fusion and Modern Blues. Brass instruments such as saxophones, trumpets and trombones have always played a major role in jazz music as well as the primary instruments like piano, bass and drums. In addition many other fine instruments have been incorporated into the jazz idiom including guitar, strings, flutes, clarinets, banjos, tubas, electronic keyboards, percussion and more.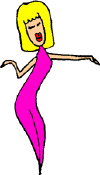 Of course one of the most beautiful things about jazz are the talented singers and songwriters that touch our hearts with memorable lyrics and vocals that are uniquely entertaining and special. Many great jazz songs have passed from generation to generation due to their timeless beauty and unforgettable lyrics. Just the mention of famous jazz artists from the recent past or the present brings an immediate response from young and old alike. Many of these artists have come to visit us in London over the years and the London Jazz Society is actively keeping this tradition alive by featuring jazz concerts on a regular basis and helping to promote various jazz events throughout the city and region.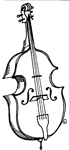 At the heart of jazz is the solid rhythmic pulse of the bass and although music in general can be made with a variety of instrumental combinations, it is very rare to see a jazz group without a bass player. The stand-up double bass goes far back in the history of jazz and is still used today by most groups because of its rich tonal qualities. The visual appeal of the double bass with its genuine wooden shell and fine finish contributes to the mystique of jazz and readily sets this music apart from other types.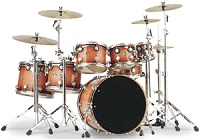 Another primary instrument used in jazz is the ever popular drum set that provides a solid backbeat of rhythmic time keeping as well as dynamic bursts of musical accents that highlight and enhance the flow a jazz composition. A good drummer can turn an average jazz tune into a lively and entertaining experience that will have you tapping your toes and clapping your hands. Fast dance tunes usually feature drums prominently and will often include a solo.

The intricate nuances and smooth flow of a piano always works great in jazz and it is one of the most versatile instruments for this style of music. A good jazz composition can be played on a piano alone and still be enjoyed and appreciated by all. Today many pianists use electric pianos because the full-sized wooden ones are just not provided by the night clubs as they used to be and they are far too heavy to lug around for musicians on the go. For large concerts grand pianos are still commonly used and these fine instuments provide the ultimate jazz experience.