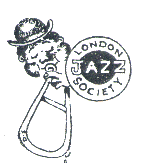 London Jazz Society
Recent Events
Our May, 2006 gig at the
Mocha Centre featured the
'Hot Five Jazz Makers'
The Hot Five Jazzmakers
from Toronto, Ontario
On Sunday May 7th, 2006 at 2 P.M. the London Jazz Society presented the ever popular Hot Five Jazzmakers from the GTA, and it was a joyful long-awaited return visit. The Band began away-back-when with five members, hence the name, the H5JM's. However, over the years the original five increased to six and seven musicians, but the name and the music remained the same.
If you go to Toronto's 'C'est What' at the corner of Front and Church Streets on a Saturday afternoon between 4:00-7:00 p.m. where the band has been holding forth for over sixteen years, you may have even more trouble with the name, the H5HM's, as there are so many guests present that want to sit in with the band that for a good part of the afternoon there are 8 or 9 musicians on stage.
For their London visit the band consisted of leader Brian Towers on trombone and vocals, his wife, the multi-talented Janet Shaw playing clarinet, alto and baritone saxophones and vocals with trumpeter Andrej Saradin and bassist Bryan Day taking turns helping with the vocal chores. Glenn Anderson, who is possibly Toronto's most versatile drummer performed, as well as Bill Stewart (banjo and guitar) who replaced Jamie Macpherson who was not available for that date.
Coming to London for his first time was the gifted Toronto pianist Jordan Klapman. Jordan's first love is the music of 1930's Harlem: the era of Thomas 'Fats' Waller, Duke Ellington, and the many great 'stride' pianists whose upbeat style rocked the Cotton Club. (Have you been keeping count?) Before joining the H5JM's Jordan spent more than 20 years touring venues in Canada and the Caribbean.
The H5JM's newest CD 'Dreaming The Hours Away' has just been released and was available for purchase on May 7th. The London Jazz Society thanks all our members and friends who attended this live event.
Below you will find photos of the Hot Five Jazzmakers concert taken by Mike Poliszuk.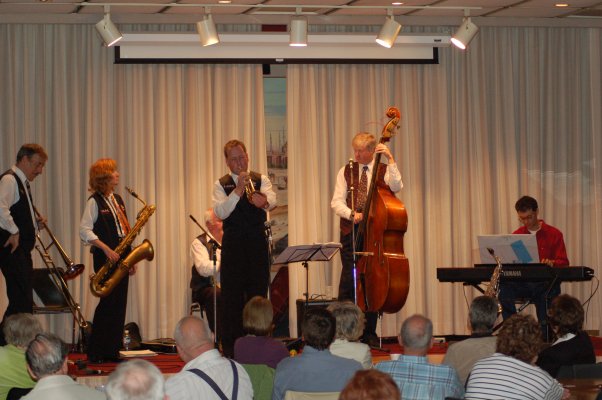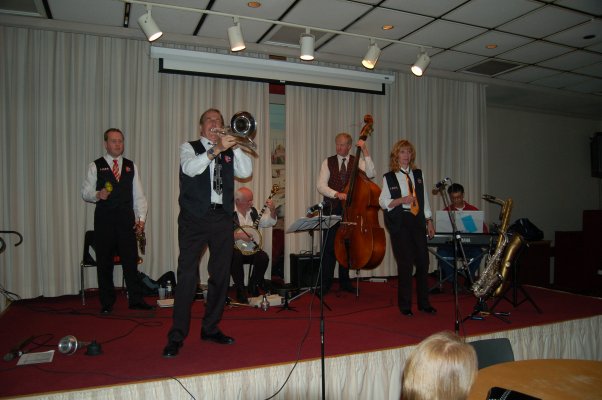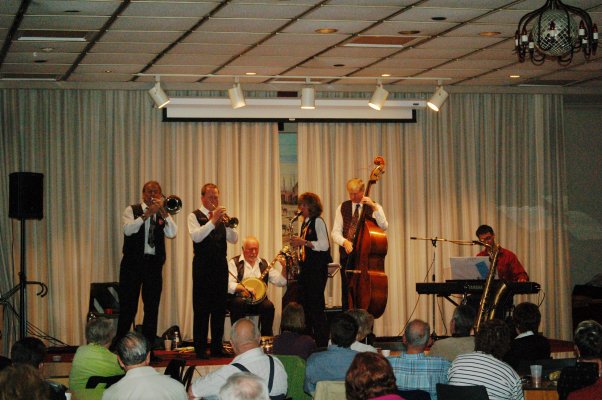 Images courtesy Mike Poliszuk. All rights reserved.