Featured Jazz CD'S

The London Jazz Society has a variety of CD's available for sale at our monthly gigs and the money raised goes to help the society promote jazz music. The prices are very reasonable and the selection covers most of the popular jazz categories.
Suggested Recent Releases
Available in Canada
The Look of Love
The elegant voicings and piano playing of Canadian Diana Krall has made her one of the most popular jazz artists in the world today and this is a great collection of her tunes. All of Diana's release's since the early nineties have been great and we like them all. Label: Verve ASIN: B00005N9CV
It had to be you...The Great American Songbook
The unique vocal sound of Rod Stewart works amazingly well in this compilation of several classics from the jazz era. This CD was so popular that Rod has put out a second and third volume of The Great American Songbook and congratulations to him for seeing the beauty of this music. The entire collection is widely available at retail outlets and online at Amazon Canada and other sources.
Suggested Classic CD's
Available in Canada
Ron Chalk's "Must Have Recordings"
Kind of Blue

A classic Miles Davis recording that is a must have for those who like the blues. It features several popular hits such as All Blues and Freddie Freeloader from a legendary musician. Most of Miles Davis' works from the fifties and sixties are outstanding and worth checking out. Sony; ASIN: B00003XAQ5
Take Five

By Dave Brubeck and Paul Desmond this recording was the first popular use of 5/4 time in jazz and although is was quite innovative and a big hit the use of odd time signatures is still quite rare. The original release date was September 6th, 1961. Vipers Nest Gold; ASIN: B000002XQU
Plays W.C. Handy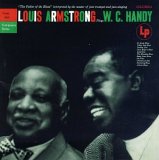 A classic Louis Armstrong recording that many think was his finest. It features music that was inspirational to Louis in his early years and his entire band gets into the grove for this classic. Louis also performs incredible vocals using his unique style that is loved the world over. Plays W.C. Handy was recorded in 1954. Sony Music Canada; ASIN: B000002ADP
Birth of the Cool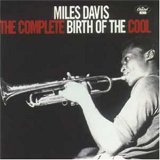 This classic by Miles Davis is one of his earliest releases and was ground breaking in its day. It has also stood the test of time and is still appreciated today. This album features tunes written in the cool styles of Gil Evans, Gerry Mulligan and John Lewis. Miles was also influenced by bop giant Charlie Parker and played in his group for a while. EMI Music Canada; ASIN: B000006Q6B
Mercy Mercy Mercy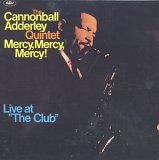 A classic Cannonball Adderly recording that has a missleading subtitle stating that it was recorded live at "The Club." The liner notes are also false, but regardless of all that it is a great album and well worth checking out. The recording actually took place at Capitol Records in L.A. and the audience was a simulation. EMI; ASIN: B000005GY5
Elington Live at Newport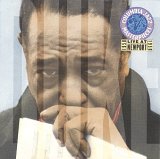 This classic by the Duke Elington Band is a famous recording that marked a turning point in his playing style. It is an extremely lively recording that really got the audience excited and placed the group in high demand on the live music scene. Duke Elington was a legendary band leader who recorded many albums. Sony Music; ASIN: B00000292N
Ahmad Jamal At The Pershing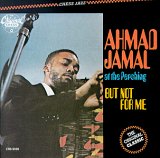 This classic recording by pianist Ahmad Jamal had an influence on many great artists including Miles Davis. His generous use of space in these recordings was innovative and the syncronized play between the musicians in his group was incredible. This album has the subtitle 'But Not For Me' and was recorded in 1958 at the Pershing in Chicago. MCA; ASIN: B00000208V
Errol Garner Concert By The Sea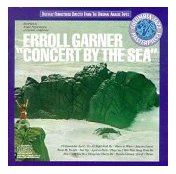 This classic recording by pianist Errol Garner was very popular and sold many copies despite its questionable acoustical qualities. It was recorded near the Pacific Ocean in a church in Carmel, California and features such notable musicians as bassist Eddie Calhoun and drummer Denzil Best. Sony Music; ASIN: B00000269G
Diz 'N Bird at Carnegie Hall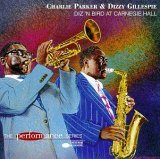 This historical classic by jazz greats Dizzy Gillespie and Charly Parker was recorded on September 29, 1947 when Dizzy's band was really cookin'. It features 11 selected tracks, five of which Dizzy and Charly both play on. The other tracks highlight the Dizzy Gillespie Band at its best. Blue Note Records; ASIN: B000005H9I
The Gene Harris Trio Plus One

This classic pairing of Gene Harris and Stanley Turrentine is a swinging collection of tunes that was recorded live at the Blue Note in New York. It features Gene Harris on Piano, Stanley Turrentine on tenor sax, Ray Brown on bass, and Mickey Roker on drums. Concord Records; ASIN: B0000006FX
Other Great Classic Recordings
The Guitar Mastery of Ed Bickert

By well-known Canadian jazz guitarist Ed Bickert this recording hightlights his amazing dexterity on the ever popular guitar. Ed takes us through several tunes with his own unique style and sound. This recording was made in 1996. Unidisc; ASIN: B00004Y82Z
A Love Supreme

A classic John Coltrane recording that was ground breaking in it's day. John went beyond the traditional musical borders of the time and introduced a style with more freedom and improvisation. Universal; ASIN: B00006K06N