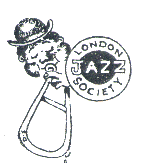 About The London
Jazz Society
Overview
Who Are We?

The London Jazz Society is a non-profit society based in London, Ontario Canada that promotes jazz music by presenting live concerts, jazz radio programs, and promotional materials covering local, regional, and national jazz related activities. Membership in the London Jazz Society is open to all those who would like support jazz music. Non-members can also support the London Jazz Society by attending concerts, and, or, donating to our endowment fund that provides annual grants to students of the Faculty of Music at Western University.
Benefits of Membership

By joining the London Jazz Society through our low annual fee you will be entitled to discounts at many of our concerts, and you will be invited to join us for low cost bus tours to jazz festivals in Toronto, Detroit and other destinations within a comfortable driving distance of London, Ontario. In addition to that, you will receive, by mail, our informative newsletter that highlights upcoming London Jazz Society events and activities.
Concert Locations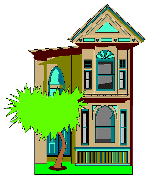 Our regular monthly concerts are held at the Mocha Shrine Centre through the kind cooperation of the Shriners of London, Canada. It is located at 468 Colborne Street and there is lots of free parking. Concerts are held on Sunday afternoons from 2 p.m. to 5 p.m. and are announced in our newsletter, on this website, through our radio programs, and sometimes via an article in the London Free Press. The London Jazz Society may also help to promote events organized by jazz musicians at other locations, most notably the Wolf Performance Hall located at the new Central Library at 251 Dundas Street in downtown London. In addition to that the Society may promote selected events at local nightclubs.
Cost of Membership
Membership in the London Jazz Society is for one year and quite affordable, and a great way to support jazz in Southwestern Ontario. It entitles you to recieve our informative newletter, featuring listings, and details, about all our events, and membership entitles you to discounts on the price of admission to many of our concerts.

Regular: $35.00
Couple:    $45.00
Senior:   $30.00 (60+)
Senior Couple: $40.00 (60+)
Student: $30.00
Send your payment to:
London Jazz Society
P.O. Box 25141
London, ON N6C 6A9

Doris Jackson Fund
Doris Jackson was the founder of the London Jazz Society and this fund was named in her honour. She was a tireless supporter of jazz music who left a lasting legacy that is fondly remembered by the London Jazz Society. The Doris Jackson Fund provides annual grants to specially chosen students of the Faculty of Music, Western University. Donations are welcome from members and non-members alike and you can send them to the same address as given above with a short note indicating that it is for the Doris Jackson Fund. Members of the London Jazz Society would like to sincerely thank all those who have donated to this fund, and to those who are considering doing so. For a charitable receipt please make cheque or money order out to 'Western University, Faculty of Music'
Society Board of Directors
President

Barbara Wenman
Phone: 519-681-6767

Past President
Al Burton

Vice President
Noel Vandooren

Treasurer
Randy Stewart

Secretary
Jean Allan

Directors
Christopher Fleming
Pauline Williamson


Membership Director
Christopher Fleming

Newsletter & Website
Christopher Fleming


Society Advisory Board
Phil Nimmons
Musician
Jazz Educator

Douglas Proudfoot
Lawyer

Martin Stambler
Lawyer

Oscar Peterson
(In memory of a jazz legend who was a member
of the London Jazz Society Advisory Board)

Peter Appleyard
(In memory of a jazz legend who was a member
of the London Jazz Society Advisory Board)